Fluconazole is a triazole fungistatic agent used in the treatment of systemic and superficial fungal infections.
.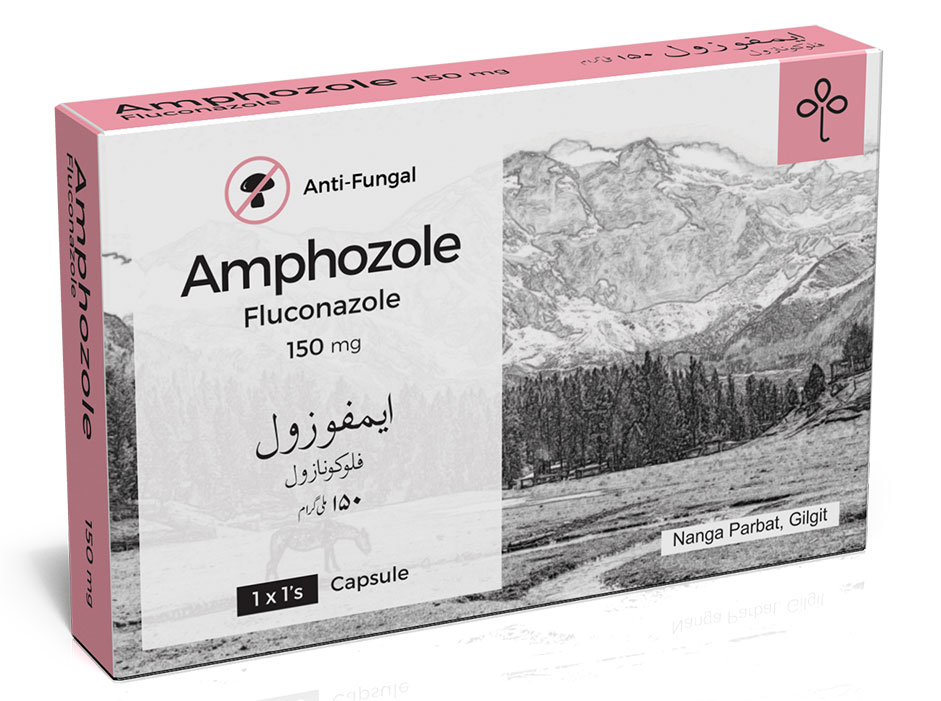 Amphozole
Fluconazole 150mg
Adults

Indication
Recommended dose in Adults
Duration of treatment

Genital candidiasis

(vaginal candidiasis, candida balanitis)

150 mg
Single dose
Dermatomycosis

Tinea pedis

Tinea corporis

Tinea cruris

Candida infections

150 mg once weekly
2 to 4 weeks, but tinea pedis may require treatment for up to 6 weeks
Tinea versicolor
300 mg once weekly
1 to 3 weeks
Tinea unguium (onychomycosis)
150 mg once weekly
Treatment should be continued until infected nail is replaced

Fluconazole is contraindicated in patients who have shown;

Hypersensitivity to fluconazole or to any of its excipients.
Caution should be used in prescribing fluconazole to patients with hypersensitivity to other azoles.
Coadministration of terfenadine in patients receiving fluconazole at multiple doses of 400 mg or higher.
Coadministration of other drugs known to prolong the QT interval and which are metabolized via the enzyme CYP3A4 such as cisapride, astemizole, pimozide, and quinidine in patients receiving fluconazole.